Welcome to Media Central! The staff would like to wish you a pleasant stay here.
There are a few guidelines that must be followed.
1. Remember, the owners are always right
2. Respect at all times other members and staff.
3. No Spamming.
4. No bumping threads. Posts and/or threads will be closed and deleted if this is done.
5. Please keep all material PG-13.
6. Remember, the owners are always right
7. The most important guideline.. HAVE FUN!
8. Do not ask a moderator, super moderator, or Administrator on how to become a moderator, super moderator, or Executive. This is a sure way that you will not be considered. When the Executive's feel a need to have a new moderator, then they will discuss it and pick one they feel is best. If you do not like this, then refer to rule number 1.
9. There is a guideline for signature now. Starting immediately.
One banner can be 450x150

The total banner length and width can be 450x200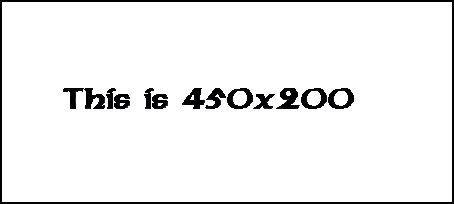 Rule of thumb: if it changes the layout of the forums, it is too big
10. There are no animated av gifs allowed on TMC. These take up too much bandwidth and database space. Please keep the avs to being still shots.
11. Usernames changing has to go through an admin. Private message one of the 3 to change it. Ones that are close to another username, has just numbers in it, and/or profanity will not be approved. Users and staff members are allowed to change their usernames once a month.
12. Gender must be filled out at the time of registration. If it is the same as the username, or doesn't signify gender in some form, the user will be deleted without warning.
13. Usernames need to be tasteful and no vulgarity. Numbers in usernames aren't allowed unless given special permission from the owners.
14. All elements of all stories, posts, or writings posted on TMC become property of TMC, and its Owners. As such these cannot be removed, changed, or reproduced for use anywhere else without express permission of a majority of the Owners.